What is PATINA ?
Hand Dye - Patina - Dye your shoes as your wish
When black and brown is too mainstream, dying different colors for classic shoes is the new trend for gentlement.
At Namidori Handmade Shoes we call it "Patina". This term use to call dying shoes by handwork on shoes made of natural leather.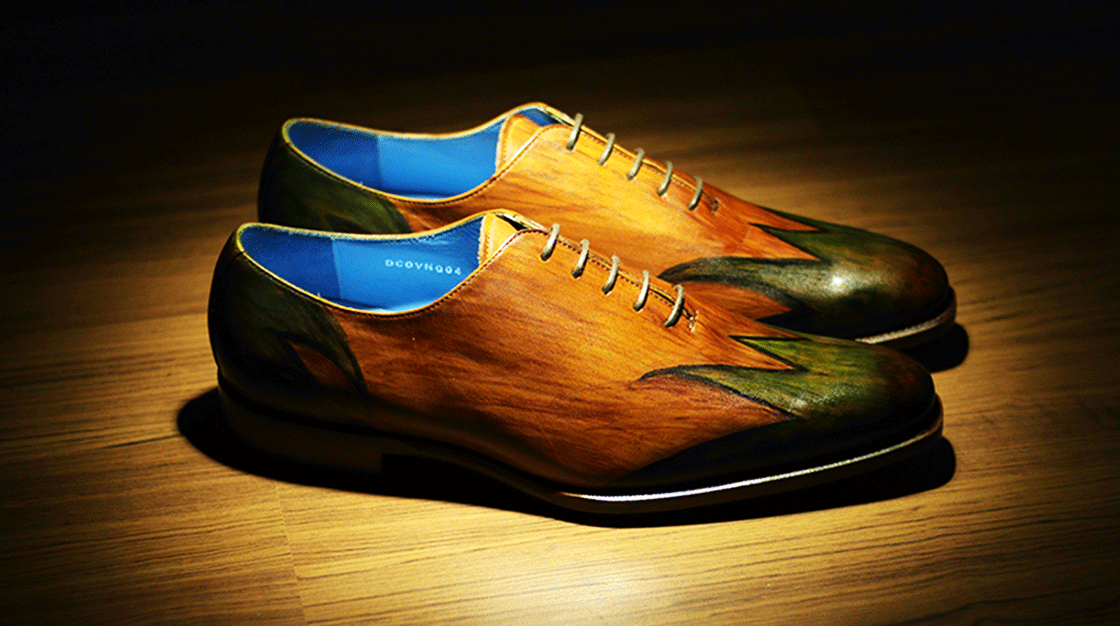 To procceed dying not only need to pick the best nartual leather , the dying technique is also require to make a magnicficent shoes.
After picking the color, maker at Namidori will complete the product base on customer idea.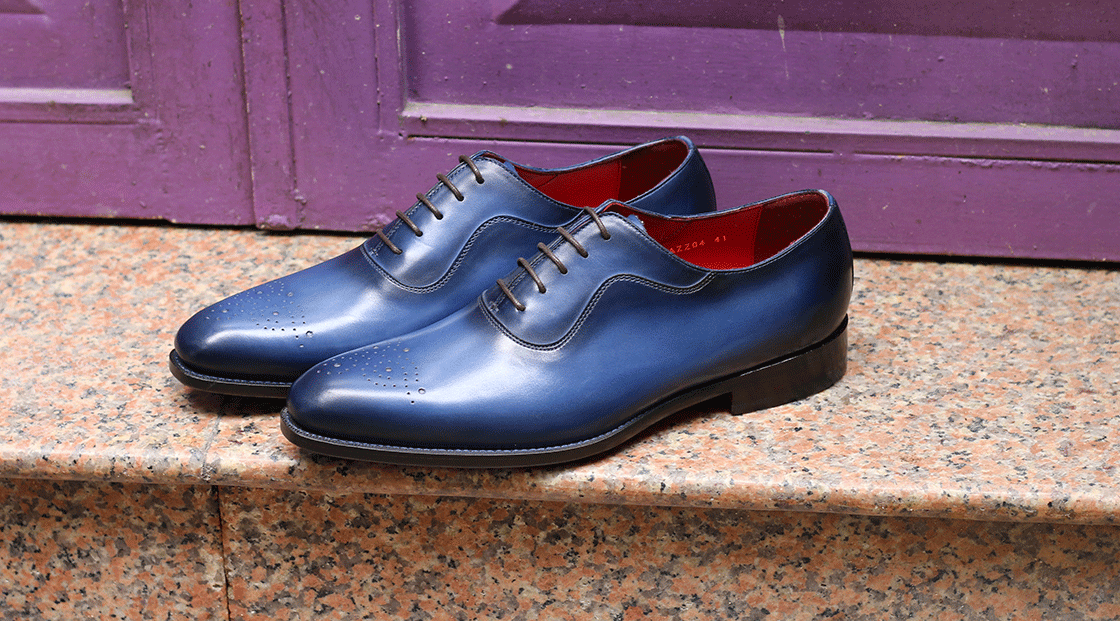 With patina each shoes has it own art, pale or dark effect as your will.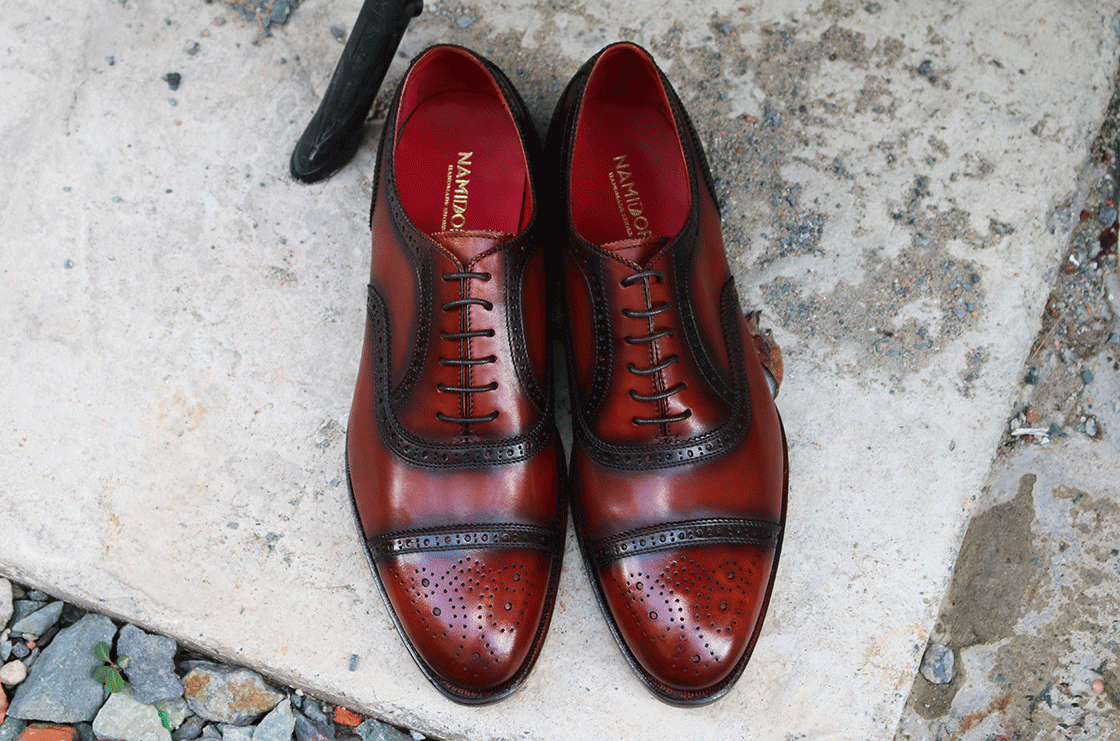 Semi Brogues Oxford Shoes - Patina Cognac is the most picked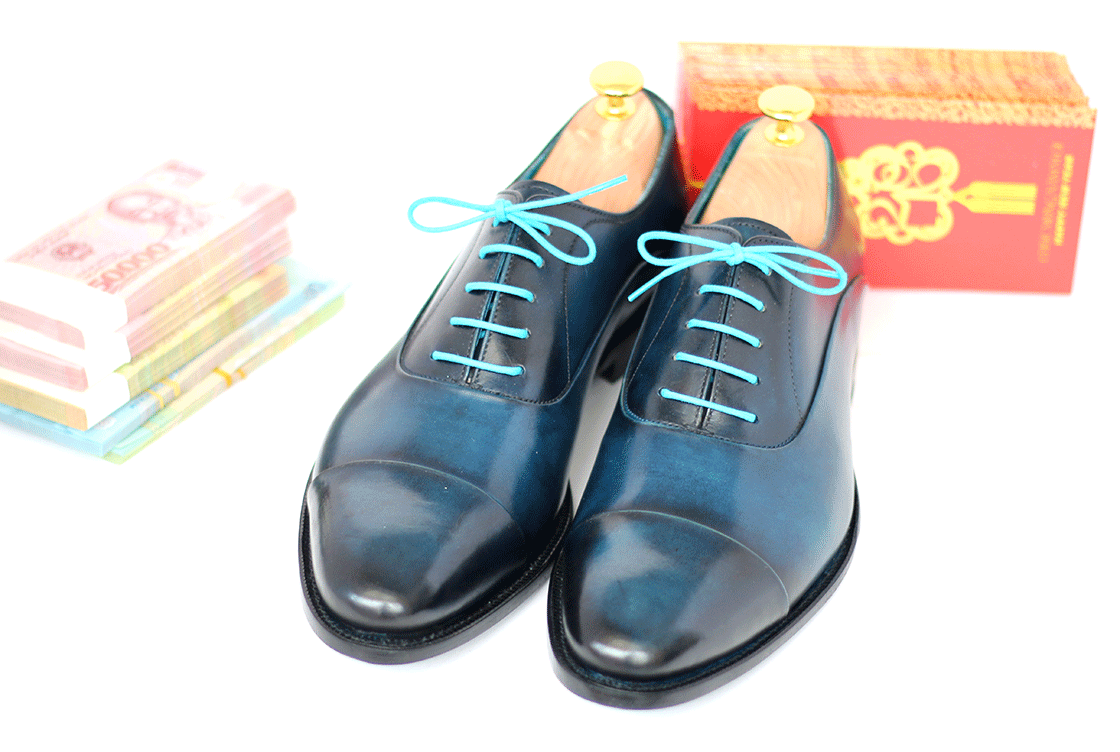 Cap toe Oxford Shoes - Patina Color (Blue)