Shoes Spa
Woman have perfect skin because they know how to take care themselve. Same with leather shoes, need to be taken care of and good mantainace. however, not many people know how to mataince leather shoes correctly:
1 . Buy good quality shoes:
Remember "you get what you pay for".Rather than buying cheap shoes, you should invest in quality shoes. you wear shoes half of your life 10-14 hours/day . So don't afraid to invest in shoes.
2. damp-proof for leather shoes
In rain season, or high humidity days it's hard to keep shoes dry. simplest way is using old newspaper (soft - newspaper, not magazine) shape them to fit your shoes in put into your shoes, replace the paper every 30 minutes if the shoes is too wet because paper will drain water in the shoes. avoid let your shoes in direct sunshine because it will make it stiff.
3. stiff leather and creases
stiff leather cause by wax or dust, very uncomfortable. In this case we use renomat to clean dust and old wax, after that we use lotion or cream apply on leather for moisturizig and soften after ̀ minutes shoes shine and polish to protect the leather and make the shoes glow.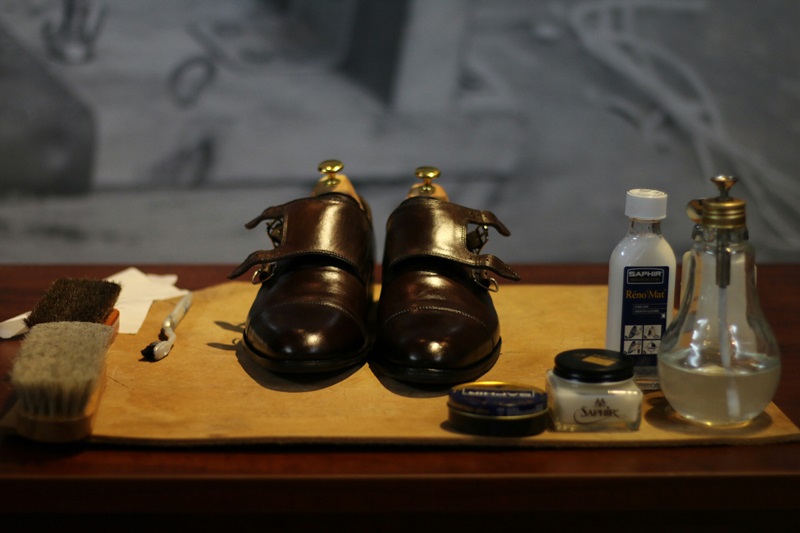 4. maintain and store
leather shoes after being polished should be put in cotton bag, or paper box in dry and cool places. Avoid putting on the ground or brick wall because leather should will drain water from the wall and leave landmark
Don't put socks in leather shoes when not in use . let the shoes breath. that will avoid germ in your shoes and protect your heal
how to maintain your shoes - 5 ways to polish
Maintaining services at Namidori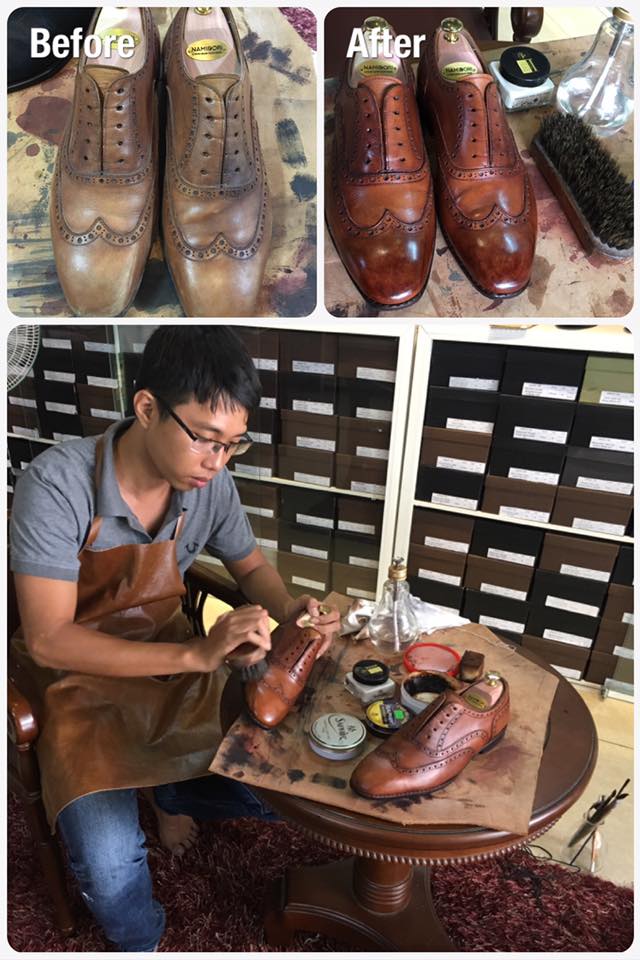 HCM: 89/16 Ham Nghi, Dist. 1
HN: 74 Ngo Tho Quan, Kham Thien, Dong Da
Hotline: 0985519830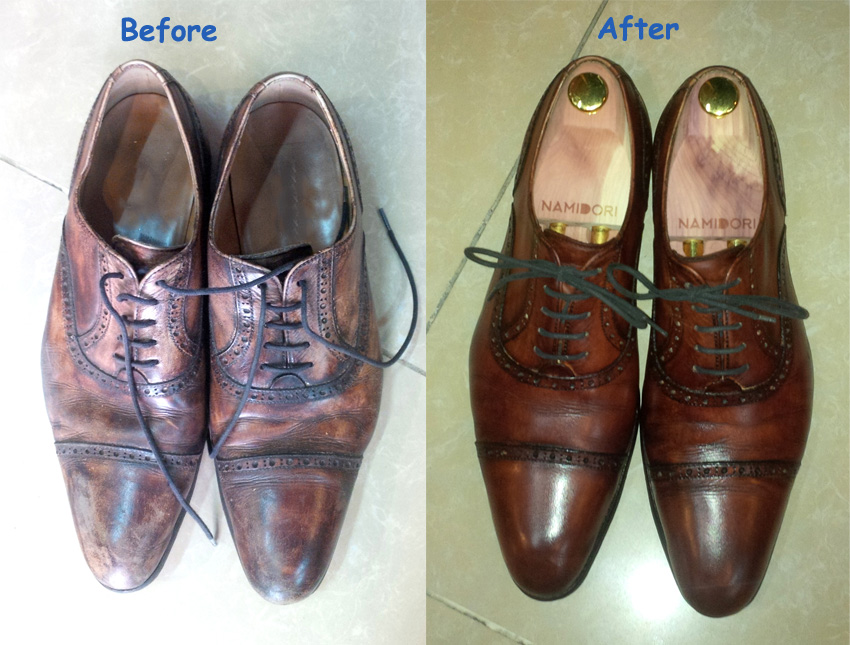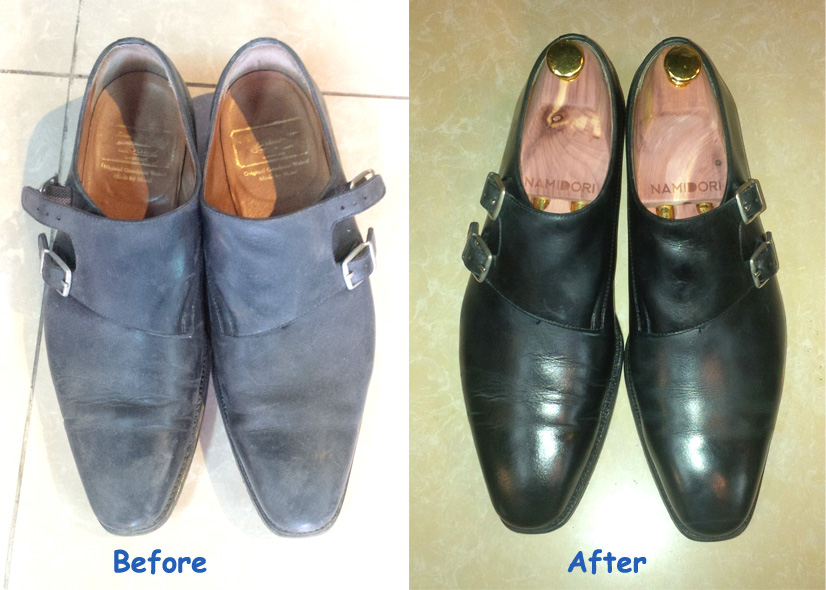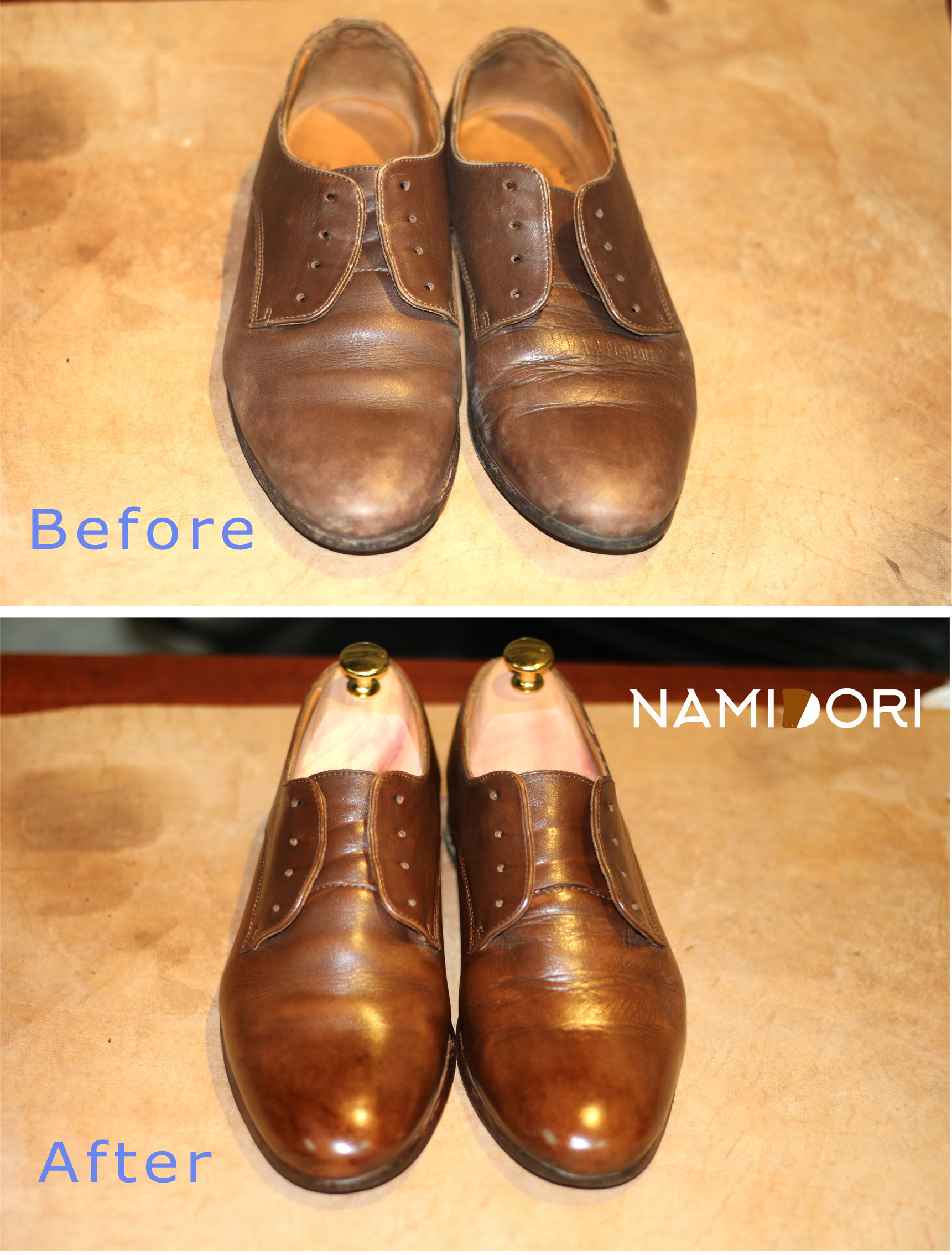 Spa and Resole